Websites are the first interaction that takes place between a seller and a potential customer. Having an appealing website will allow the seller to communicate exactly what the company is all about. By having an attractive web design, the site will hold a pivotal role in sales and marketing. Below are our top 10 fashion e-commerce stores, which can be used for inspiration or just for your appreciation. 1. With Hunter Boots being an established British brand, it is only right that their website is as classy as their products themselves. With a sidebar that allows for all products to be accessed with ease, the website is a sure reflection of the brand itself.
ASOS and their site cater for the fashion forward. Their site is easy to read and men and women's clothes are easy to differentiate between. Further links surrounding the company, such as access to their magazine and marketplace are easily navigated.

2. Rains offers an appealing aesthetic, that continues through the whole site, from homepage to products. With a simple layout that does its job, this site is classy and elegant.

3. Summer Love Swimwear is a great example of how to make a site accessible. With links to all their social media sites at the top of the homepage, along with simple tabs that allow for customers to access products without any hassle, its navigation is exceptional.

4. Norwegian Rain offer clothing that is suave and this is reflected perfectly in their website. A homepage that scrolls through all the content means that visitors to the site are aware of all that the company has to offer.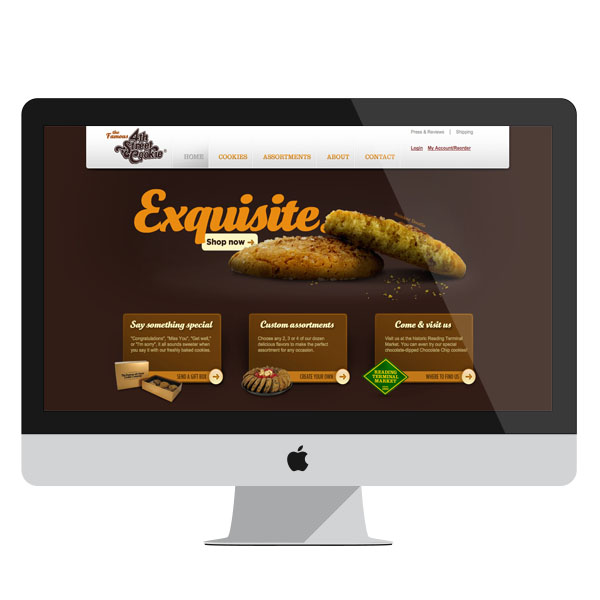 5. Similar to Norwegian Rain, Free People's website is also easy to navigate. It simply shows everything the site has to offer and has all clothing easily accessible at the top of the homepage.

6. A brand renowned for selling the coolest shoes, this is also conveyed through Foot Locker's website. With a homepage that allows for all products to be accessed simply, along with easy access to all social media, this website is incredibly easy on the eye.

7. Urban Outfitters has a site which is simple and it works. The homepage has similarities to Summer Love Swimwear, with simple tabs that make viewing products easy and more likely to turn visitors into customers.

8. Reserved is a company that offers not only clothing to its customers, but also a website that is attractive and easy to navigate around.

9. Article has a clean and crisp website, much like the products that it offers. With drop-down menus that make looking at the company's products an easy task for customers, this site is very pleasing to the eye.


Those are just some of our favourite websites, from an aesthetic and functionality perspective. Here at Eastside Co, we're experts when it comes to designing, building and maximising the value of Shopify websites so why not get in touch if you need some support with your store? We'd love to hear from you!