In today's commercial landscape, if you're a retailer who's not running a loyalty program you're in the minority. That's because it's the most popular and universal way to increase customer retention by giving back to your most loyal customers. When 8% of your customers are generating 41% of your revenue, it's important to make sure their contributions are noticed!
The key is to ask yourself what differentiates those 8% from the 92%. Loyalty is an emotion. A great loyalty program instills that emotion in customers by going beyond transactional rewards. Those 8% of people are getting more value from your brand than the remaining 92%, and your challenge is to create ways for the remaining 92% to get to the same mindset.
That being said, just because you're running a loyalty program doesn't mean that it's effective. However, there are more than enough examples of successful programs to get you excited about the possibilities of improved customer retention.
The following three rewards programs are excellent examples of what it means to hit the mark with customer loyalty.
My Starbucks Rewards is often regarded as one of the best loyalty programs in the world. When the program launched in 2001, executives were quick to point out that the increased participation in the program was a main driver in hitting their outstanding $2.65 billion annual revenue. Numbers don't lie, and these indicate that their customer retention scheme is extremely valuable.
So, why is Starbucks Rewards so good?
Outstanding mobile experience. About 22% of all Starbucks sales in the US were made on the mobile app. They Starbucks Rewards mobile customer experience is exceptionally well-designed, and therefore its adoption rather seamless.
Exclusive Gold Card. Letting customers unlock new benefits as they progressively engage with your brand is a great way to reward them for being an exceptionally good customer. The Gold Card provides exclusivity with new benefits, as well as social status. With these perks, who wouldn't want to be a Gold Card member?
Rewarding for grocery product purchases. Because Starbucks hosts a lot of their products in other retail stores, being able to continue rewarding customers outside of their own establishment is a huge deal. They've done this by providing redemptive codes on their out-of-house products, and it allows customers to continue engaging with the brand no matter where they go.
Want to know more about My Starbucks Rewards? Read an in-depth case study by one of the leading e-commerce loyalty platformshere.
Online apparel and accessories is expected to grow up to17.2% over the next year, and Public Desire is definitely a brand leading the charge. Based in the UK, Public Desire has become an industry leader in young women's footwear. Millennials are one of themost loyal consumer demographics, so it's no surprise that Public Desire took advantage of this with their rewards program launch earlier this year.
Without further ado, let's find out what Baes With Benefits is doing right:
Visible call-to-action. Creating a stunning loyalty program is only half the battle, and getting customers to participate is the other half. Public Desire has included a highly visible and attention grabbing CTA on their homepage (shown above), ensuring their loyalty program is top-of-mind and easy to access.
Social sharing. Public Desire has taken advantage of their already strong social community by giving rewards back for interacting with them on social.
Incredible branding. A loyalty program is an extension of a brand. Therefore it's incredibly important that it's branding is on-point and aligns with the company's voice and character. From the name to the youthful presentation, Baes with Benefits is on-point.
The functionality is basic so far, but this is great to get people on board with the program to start. No doubt we'll see more from Baes With Benefits in months to come!
One of North America's largest cosmetics retailers, e.l.f. Cosmetics also launched their loyalty program earlier this year. They focus on delivering luxury products with a non-luxury price-tag.
As far as we're concerned, Beauty Squad has nailed their loyalty program for these reasons:
Status bar. Logging into the program gives a personalized window that shows customers which VIP level they're at, and how many points they need to get to the next tier! It's a motivational and personalised approach to encourage customers to continue engaging by showing them how far they've already come.
Motivating VIP levels. They've done a great job of creating achievable tiers with attractive benefits and experiential rewards that focus on further brand engagement.
Emphasis on experiential rewards. Rewarding customers with experiences is a great way to extend the buyer's journey beyond the point-of-sale. Getting early access to sales, or being able to vote on new colours are just two awesome examples of what e.l.f. Cosmetics is doing to go above-and-beyond to engage with their customers.
e.l.f. Cosmetic's Beauty Squad is a robust loyalty program with diverse benefits that is incredibly easy to understand. Their tiered program is one of the best we've seen! If you're looking for more examples of amazing VIP programs, check out this blog post.
Recipe for Success
After reviewing these programs, there are a few common themes we can see as the main contributors to a successful loyalty program:
Awareness
Accessibility
Branding
Exclusivity
Experiential rewarding
All of these companies run exceptional loyalty programs. They've increased retention rates, repeat purchase value, repeat purchase frequency, extended their customer's lifetime value and created communities of brand advocacy.
With these programs and values in mind, we've also been able to identify some of the best loyalty programs on Shopify:
Much like e.l.f. Cosmetics, they've done a great job building out a tiered VIP program that focuses on experiential rewards.
Like the clever name "Baes with Benefits", Glow Recipe has coined the the term "Glow Miles" as the name of their points. It's on-brand and well presented.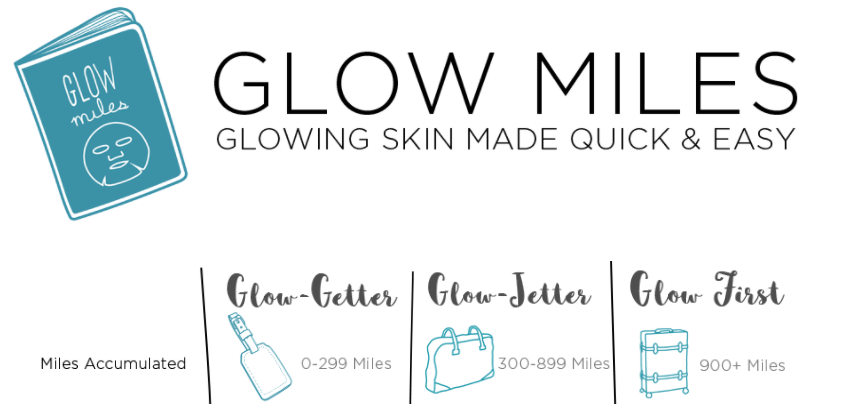 Not every program has to have tiers. Something we love about One Love Organics is its simplicity, while staying incredibly on-brand and on-point.
There are many great loyalty programs out there that provide a ton of value for their customers and merchants alike. While it would be impossible to include them all, we feel like we've been able to highlight those programs which best represent the current e-commerce and Shopify landscape.
Don't forget - the holidays may be approaching, but loyalty is always in season!
Is there a loyalty program you're in love with? Send it our way! We love checking out new and exciting things, and are always excited to discover more amazing examples of customer loyalty.