Black Friday is Back
The annual spend-fest that is Black Friday is fast approaching! With over a billion dollars sold through Shopify stores during 2017's Black Friday/Cyber Monday weekend, if you're an ecommerce business that wants to capitalise on the upcoming sales season, it's time to make sure you're prepared.
As an online brand, you won't have to deal with your store's front door being smashed in by a rabid horde of bargain-hunting shoppers as they wrestle for the last 60 inch 4K TV. However, an ecommerce business has its own hurdles to overcome, pitfalls to avoid and best practices to adhere to in order to ensure your store is visible, attracts visitors and maximises the revenue opportunity over the holiday season. We're here to help you do just that.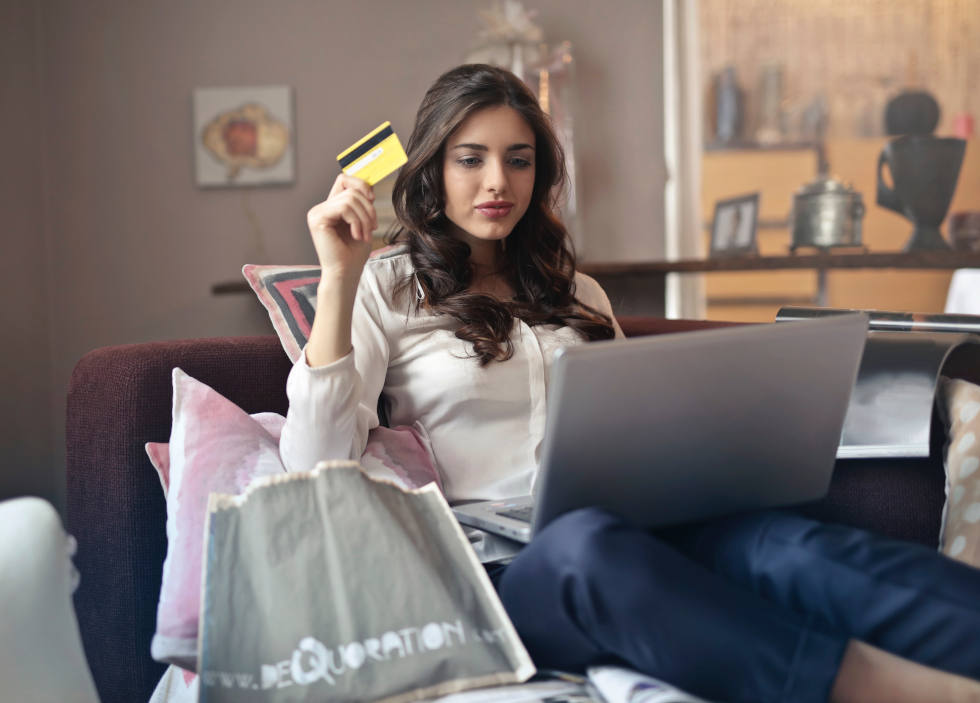 Want to maximise your conversions throughout the Black Friday weekend?
Download our free Conversion checklist >>
When is Black Friday This Year?
Black Friday is always the day after Thanksgiving Day in the United States, which falls on the fourth Thursday of November. In 2018 Black Friday is November 23rd and marks what is generally regarded as the beginning of the Christmas shopping season. If you're wondering when you should start to prepare, the answer is right now!
How Should You Prepare for Black Friday?
1. Stock, fulfilment and support
Before you even think about your online presence, you need to ensure your back of house processes are up to speed. If orders go through the roof thanks to a successful sales and marketing strategy, you need to ensure you have the infrastructure to fulfil them. Make sure that the inventory, fulfilment, support capability and returns processes are all robust enough to deal with the influx of business you're aiming for.
2. Ensure you have back-up plans
So you've made sure your stock and processes are fit for purpose - next you need to ensure that if any systems, databases or third parties let you down, you have a contingency in place so it doesn't impact your customers or your business. On the busiest shopping weekend of the year, every second counts and can represent a lot of money. Create an escalation process to make sure everyone knows what needs to happen if something goes wrong. Consider every step of processes that could go wrong and make sure they're covered.
3. Organise all your seasonal sales in advance
Make sure you apply this tip to any sales or promotions that you deploy throughout the year, not just Black Friday: create a calendar of your planned sales for the entire year. Put it all into a spreadsheet and capture products, discounts, timings - and detail every sale, from your new year promotion to an end of year bonanza, and everything in between. This will help reduce any last minute panic when you're launching a sale as everyone will know the plan well in advance. Which leads us nicely to our next tip...
4. Plan out the sale and which products will be discounted when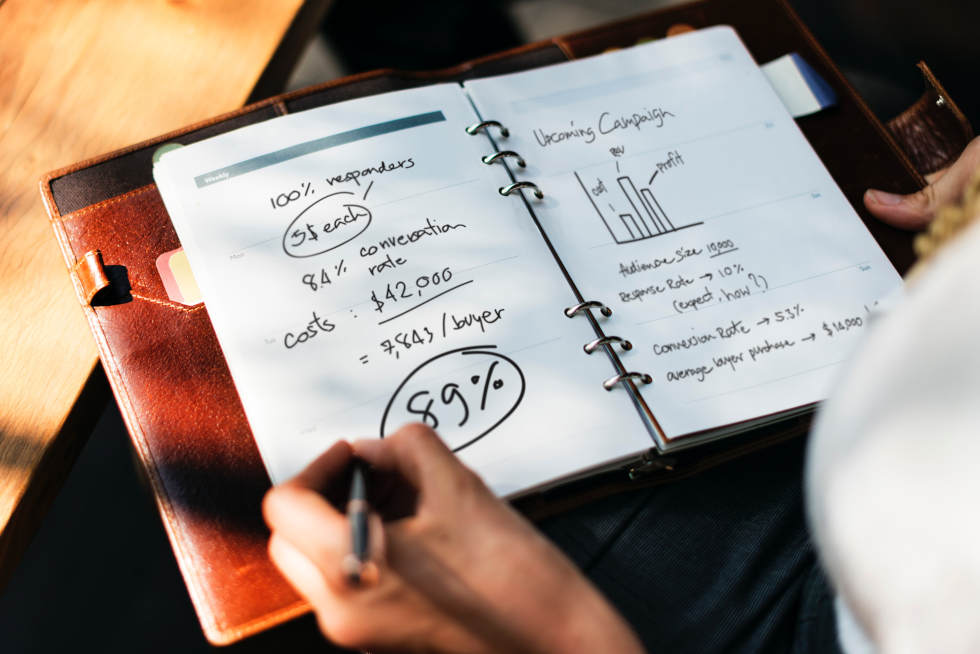 Once you've decided what your sales promotions across the year will look like, you can go into more granular detail about each one. With your Black Friday and Cyber Monday sale, plan out the whole weekend - will deals change as the weekend progresses? Can you maximise revenue by strategically promoting certain lines at certain times? Do you have a killer deal that you can use to launch your sale to hook people in and capture their attention?
5. Prepare images and other creative to promote your sale
Once you've got your sale planned, you need to get your creative ready. That killer deal we talked about earlier? It's time to get ready to shout about it with enticing imagery, bold banners and eye-catching gifs. (People still read words too, on occasion.) Shoppers are typically more receptive to ads during the seasonal holidays which is good, however there's also a lot more competition for that attention so make sure you stand out from the crowd.
6. Utilise emails to promote your upcoming Black Friday sale
Build up a sense of anticipation with your email database. Let your subscribers and past customers know a sale is coming with a series of teaser emails; perhaps give them a sneak preview of a deal or let them know when your sale is launching so they don't miss out.
7. Implement abandoned cart emails and make use of discount codes
If you don't have an abandoned cart email series, now's a good time to set one up. These can be utilised through an email service provider such as MailChimp or Klaviyo. If you don't have an ESP, you can still send a single follow up cart abandonment email via your Shopify store. The idea is that if a visitor gets part way through the purchase process but doesn't actually buy, a series of emails is sent over a period of time (normally a week or so) to entice them back and make it easy for them to return to the basket and complete the purchase. These can incorporate incentives like discount codes or free shipping to increase the chance of a sale. With an average ecommerce cart abandonment rate of 69.89%, Black Friday is a sensible time to implement these emails.
8. Use retargeting to capture past visitors and customers
Another tactic to capitalise on the increased browsing activity of bargain hunting customers is retargeting. This enables you to 'follow' people who may have added products to basket, looked at a particular item or made a purchase. While this might sound creepy, it really just means that you're able to remind them of something they looked at recently on other forums like Facebook, and give them the opportunity to come back and finish the purchase or buy something else.
9. Quick - instil a sense of urgency now!
Create a sense of urgency around your sale in your ad copy and onsite content. Limited stock or an imminently ending sale: these factors help nudge your visitors towards hitting the 'add the basket' button. Try adding a countdown timer on your product page that tells people how many minutes they have left to qualify for for next day delivery. Bear in mind that Black Friday purchases are often impulse buys and not as considered as normal, and a little bit of persuasion helps get those items into shopping baskets and through the check out.
10. Wish upon a wishlist
Implement a wishlist on your online store in the run up to the Black Friday Cyber/Monday weekend. This allows customers to save products for later if they're not quite ready to buy, as well as giving them the ability to share the list with friends and family on social channels - free marketing!
11. Increase your subscriber database
Encourage people to sign up for your newsletters by incentivising them with previews of upcoming sales or exclusive discounts. This will help them engage with your brand and make them easier to contact when your sales are running.
12. Build customer trust
While Black Friday buys are more impulsive, people still need to trust who they're buying from. Adding customer reviews to your site helps reassure potential customers that you're a reputable brand, while listing trusted payment methods like PayPal and major credit cards builds that feeling of reassurance. A well written 'About Us' page also helps build a sense of trust and familiarity.
13. The art of conversion rate optimisation
Some of the tips in this guide fall into the category of conversion rate optimisation, or CRO. While we've touched on them in this article, the art of CRO warrants a whole chapter in itself, which is why we've put together a free conversion rate optimisation checklist which is packed with advice and guidance on improving your store's conversion stats. Download it now to help you prepare for the holiday season.
14. Track your performance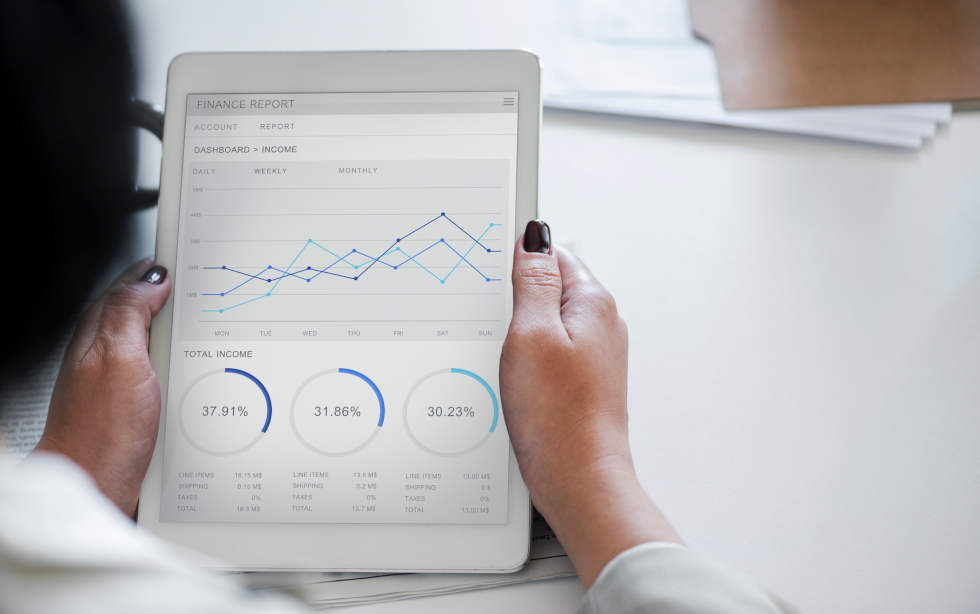 If you've followed our advice in this article and our conversion checklist, you should be on track for a great Black Friday weekend. However, it's important that you track your metrics through Google Analytics and your store's analytics, plus your email provider and any other channels that you use like Facebook. Once the sales weekend is over and the dust has settled, you'll need to understand what went well and what could have been deployed differently so that you can make your next sale even more of a success!
A controversial addendum...ignoring Black Friday
Bear with us here...but it's worth bearing in mind that a Black Friday sale is not compulsory. Not all businesses engage in the Black Friday and Cyber Monday weekend - with some actively rallying against it. Why is this?
To begin with, some businesses don't use discounting - their position is that they sell well-priced products all year round in order to build a sustainable business, and having big sales doesn't fit their business model or ethos. There are organisations that provide an alternative to the sales, such as Giving Tuesday which strikes a balance against the Black Friday and Cyber Monday shopping behemoth, with a global day of giving.
Also, customers have become wise to the fact that many Black Friday sales don't actually represent good value, with consumer group Which? reporting that more than half of Black Friday 'deals' were the same price or cheaper at other points in the year. Consumer fatigue as a result of endless sales is something to consider, and they may find it refreshing if there isn't a sale on at all.
Finally, some businesses simply want their employees to be able to enjoy the holiday weekend without having to deal with the extra pressure that comes with the logistics of running a huge sale.
Whatever you choose to do this Black Friday, if you need any help with improving your store's sales performance or marketing strategy, get in touch with us and we'll be happy to help.