So you've decided what your online shop is going to sell and you're ready to set up your eCommerce store on Shopify. However, there is one task left to tackle. What should you name your online shop and how do you choose your Shopify domain name?
Choosing the right name for your shop is very important, particularly on the internet. With an average of between 50,000 to 100,000 new domains being registered every single day, it can be difficult to come up with something original and available. The domain name of your site is your front door and "welcome mat" to the thousands of potential customers you will encounter. It is important that you get it right the first time as changing it later on could be a time consuming and costly process.
---
What is a domain name?
Your domain is the address that is used to identify your website. For example, we are Eastside Co, and www.eastsideco.com is our domain name. You want your domain name to be identical to, or very close to the name of your online shop.
---
Keep your online shop name simple
Choosing a memorable name for your online shop shouldn't be too hard. Keep it simple. The same goes for choosing the best Shopify domain name. Often the first thing that pops into your head will be the first thing that pops into a customer's head.
A domain can be between 1-67 characters long, but shorter isn't necessarily better. Choose a domain name that fits your brand and is something that you want your customers to recognise and respect. You're going to want your business to last, and you want your customers to take you seriously, so think twice about jokey or cute shop names.
You also can't use any special characters in a domain name, except for hyphens, so don't get your hopes up about following your web address with an exclamation mark!
---
Make it easy to spell and say
If someone has heard your brand name from a friend, or seen it in passing in an advert, your online shop name needs to be easy for them to remember and spell. People can be forgetful, and after one or two failed google searches, they might land on one of your competitor's websites instead.
There are three ways that customers will find your website -
By searching for specific products
By following links on other websites
By typing in the URL
Usually, two or three words maximum is advised with no numbers or dashes if possible.
---
Do keyword research
A great way to come up with a name for your online shop and Shopify domain name, is by doing some research around your products and keywords. What kind of questions are customers asking about your products? What other words are closely associated with what you want to sell?
A good place to start is on Google's Keyword Planner in AdWords.
Asking yourself these questions might reveal a name that is obvious and memorable to your customers. It is a great way to better understand the vocabulary that your audience is using to find products. You also want to minimise any confusion over what you sell, so if your main product or keyword is in the name of your shop, people will know right away.
Be aware that this isn't an exact science. There was a time when exact keywords in domain names played a huge part in Google rankings, but search engines have changed and exact keyword domains don't rank as highly. Having a keyword in your domain is still beneficial, but it can also lead to closer scrutiny and a possible negative ranking effect from search engines. So make sure you're careful and find a nice balance between keywords and catchy branding.
---
Be consistent on social media
Social media is one of the key tools every eCommerce store will use to connect to their audience and make sales. It is important that your online shop name and Shopify domain name translates well over Facebook, YouTube, Tumblr, Pinterest, Twitter, Google + and Instagram.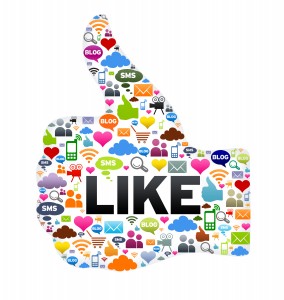 Check that your brand name (or as close as possible) is available for these social media channels. You should register them as soon as possible even if you are not planning on using them straight away. You may be interested in also reading our guide on how to increase sales using social media.
---
Who to register your Shopify domain name with
Hopefully this guide has helped you to settle on your name. Shopify let you register your domain name with them for a quick and easy link up to your eCommerce store. If you are looking for an external provider, we recommend 123-Reg as a great and affordable provider for hosting your domain.
---
How to choose a name for your online shop?
If you're still struggling, there are a wide range of services (normally free) that can help you generate available domains. Just enter a couple of important keywords and they will come up with some ideas.
Shopify business and domain name generator
The best free option is Shopify's own business and domain name generator. All you need to do is put a keyword in and Shopify will give you a selection of good domain names, that are actually available to buy right now.
Here are a few more options, if you want to test a few names:
Looka's Business Name Generator comes up with tons of business name ideas in seconds — then lets you check the domain availability, social handles, and even see logo ideas in one click.
After reading this, you should be ready to take the first step towards running a successful e-commerce site. Get some help from Eastside Co; we can aid you with design, development, content, SEO and social media. Contact us for a quote.