As part of a new way to showcase what is going on behind the scenes at Shopify, we're now receiving bi-annual updates. The first of these 'Editions' updates was released last Summer and this month we're revealing what's new in Shopify Editions Winter '23.
---
So what did we get with this Winter 23 Editions update?
Shopify has announced over 100 updates to the Shopify platform to help businesses thrive throughout 2023. Covering nine different sections, Shopify is rolling out some much anticipated updates, new features and even some exciting hardware.
---
Click the links below to jump to the one of the nine topics that were covered:
---
1 Boost conversion
Already the world's best converting commerce platform, Shopify has made significant improvements to further enhance the sales journey through your website.
Faster speeds with a new global infrastructure
First on the table is a newly expanded global infrastructure which is making sites lightning fast. First impressions are everything when it comes to CRO, and having a fast and fluid site is the first step to ensuring your customers are converting. This fantastic new update means merchants are seeing their site respond almost twice as fast.
Checkout improvements to get shoppers converting quicker
Shopify has gone to new lengths to improve their checkout process. Undergoing a massive overhaul, the famous Shopify checkout will now also have a "one-page" option removing unnecessary steps which stand between your customer and their end goal.
On top of this Shopify merchants will also find it easier to customise their checkouts with a brand new drag-and-drop editor feature. Shopify now allows merchants to easy-edit the checkout stage by updating their logo, amending the background colours, fonts and more. Adding checkout apps which integrate with this editor will also allow brands to increase functionality and enhance the user experience.
Updates to Shop Pay and a brand new "Shop Promise"
Shop Pay has already acted as a way to remove barriers and enhance the checkout process. But as part of Shopify Editions we are seeing further improvements which will now allow customers to sign in to Shop Pay allowing them to experience a one click checkout process. Customers signed in with Shop will now be able to use their Shop credentials to fast-track the checkout process and completely avoid the need to fill out any forms.
But it doesn't stop there. A new feature which Shopify is rolling out is the "Shop Promise." A fantastic way to showcase fast delivery service the Shop Promise badge integrates seamlessly with Shop pay to demonstrate a trusted checkout process and delivery service. Integration is free for merchants and can help to boost conversion rates by up to 25%.
Integrated AI to create quick and easy product descriptions
It's on everyone's minds at the moment, AI and ChatGTP! New technology is saving us time when it comes to writing copy for the web - and Shopify is leveraging this! New features on Shopify includes AI technology which can be used to automatically write web based content including product descriptions. These auto-populated fields use clever technology to create unique SEO focused content which can be amended by your copywriting team to match your tone of voice.
Coming soon: Product Bundles
We all love a sneak peak! And these Shopify Editions are full of them. One of the new releases which we've been introduced to is Product Bundles. A fantastic new app built on Shopify functions, Product Bundles will allow your customers to create their own bundles of products selecting different colours, scents and and more. Perfect for merchants in the health & beauty and food & beverage industry. You can sign up for early access over on the Shopify website.
There's a whole host of new releases, product updates and more all targeted to improving conversions for Shopify merchants. Take a look at the full breakdown here.
Looking for help on improving your online conversions, we have a team of CRO specialists.
---
2 Sell across channels
In a post-pandemic world we're all turning our attention to ecommerce and how to boost our sales online, and whilst that is where the world seems to be staying - an online store isn't the only place that you can encourage sales. With the rise of TikTok we're also seeing a significant boost in Social Commerce and along with that a need for an aligned sales strategy which marries up in-person, online, and social channels.
POS Go: Seamlessly transition from online to in-store with Shopify's latest device
Shopify is the GOAT when it comes to combining online and offline sales experiences and their new mobile POS device. With no need to separate the card reader - merchants can stay connected to their business on-the-go. Though this is currently only available to the US market this fantastic new piece of hardware is great for businesses which are still rocking the brick-and-mortar sores.
Embrace social commerce with a new way to sync and sell on YouTube
Live shopping has come back with a bang, and a new integration with YouTube will allow customers to purchase directly from YouTube whilst they watch your products in action. You can equip your customers with the correct, and most up-to-date product information whilst they shop and this new feature offers seamless integration to Shopify merchants.
These are just some of the new and updated features which will allow you to cross sell across multiple channels from one central location. Head over to the Shopify website for the full list.
---
3 Go global
Internationalisation with Shopify has never been more achievable. As more and more merchants are wanting to tap into new global markets, Shopify is creating new ways to make this a reality for merchants no matter what their size.
Increase global conversions with Translate & Adapt app
82% of shoppers are more likely to purchase if the shop is in their own language, which is why Shopify have released a new app which automatically translates your content into two different languages for free! Not only that, you can also adapt your store to suit different colloquialisms and dialects based on region; making sure you're selling trousers to UK markets and Pants in the USA!
Grow globally with new Markets Pro
An update on the original Shopify Markets, Markets Pro allows you to seamlessly sell, ship and handle returns globally. From automatically removing products with import restrictions so that customers can only see products which they can purchase, to protecting refunds from currency fluctuations. As the global marketplace opens up it is important to ensure you've done your due diligence, and Shopify Markets is the perfect tool to help you scale globally whilst you manage your business from one convenient location.
With ecommerce here to stay it is only natural that businesses are looking to not only grow in their own space but also looking to expand overseas too. Head to the Shopify Editions full update for more information.
---
4 Expand with B2B
With B2B on Shopify only being announced in the summer we weren't sure if we would get another update in the Winter '23 Editions, but Shopify is giving us even more for wholesale merchants.
Use "Quantity Rules" to improve average order value (AOV)
A fantastic new feature for B2B retailers, you can now create a quantity rule which allows for both a minimum and maximum order quantity. You can ensure that your customers are buying in bulk by increasing the minimum order quantity. Using quantity rules not only allows you to increase the average order value, save money on shipping and handling costs. Need different order quantities for different customers? No problem. You can set custom rules based on who you're selling to.
Create the perfect B2B online experience with new draft checkouts
Take advantage of a new "drafts" feature on the B2B checkout. Wholesale customers can now fill a basket and send that off to be "checked" without the need to "checkout" this allows you to check and approve orders before they're finalised. Not only that but a new "quote" feature allows customers to request a quote giving B2B buyers the experience that they already know and love.
There are so many more new features being rolled out to this new B2B on Shopify functionality. Take a look over on the Shopify website.
---
5 Find & engage customers
The cost of acquisition is on the up, and with most people turning their attention to retention Shopify are biting back with brand new ways to find and engage customers to create, build and retain customer relationships.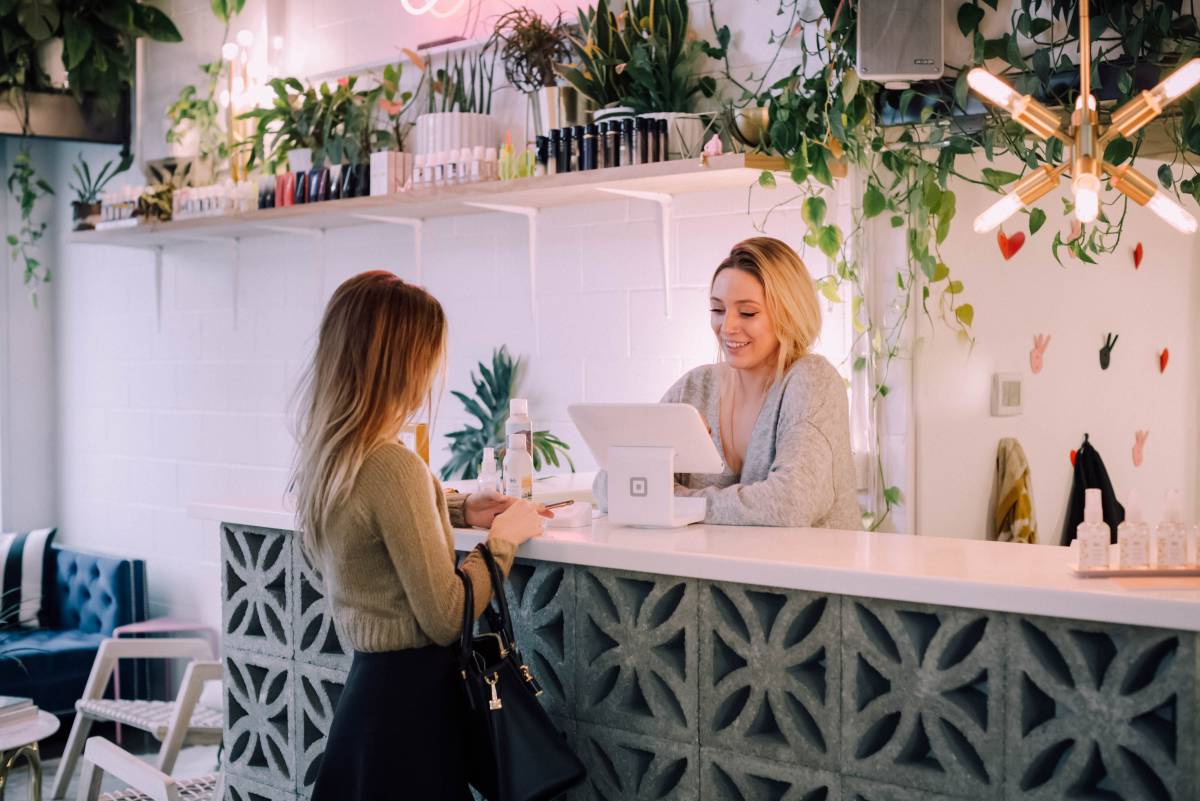 Leverage high follower counts with Shopify Collabs.
Another one that was announced as part of the last Editions update, Shopify Collabs allows you to recruit, manage relationships, gift PR packages and track fulfillment and manage affiliate links and orders all in one convenient place. With Collabs you will have access to a multimillion dollar influencer industry enabling you to tap into new markets.
Capture more data with Shopify Forms
Shopify is making it even easier to capture customer data with customisable forms. The custom forms integrate with discount codes to provide incentives to joining mailing lists. And with the ability to fully adapt the Shopify forms to suit your needs you can capture as much or as little data as you need.
Re-engage lost customers with marketing automations
Build and integrate unique marketing automations through Shopify. Abandon basket, abandon browser, welcome flows and more can be set up with marketing automations.
Shopify users can now create automations with the help of a simple-trigger-condition action interface which increases the likelihood of your automations reaching the right customer, at the exact right time.
With a focus on ensuring your business is thriving in 2023, Shopify has released a whole bunch of updates related to acquiring, retaining and engaging customers. Head to the full update for more info!
---
6 Fulfil & deliver
Delivery times, stock and other fulfilment difficulties can be overwhelming - and are often the biggest reasons for customer service issues. Shopify is listening and in this Editions update we have some great new features which allow merchants to take control over their fulfilment.
Coming soon: Smart order routing
Yet another sneak peak that you can register for early access, Shopify have announced smart order routing. A fantastic service which allows you to route orders to the optimal location whether you deal with your own fulfilment or outsource. You can reduce shipping costs and times by selecting precise locations based on your customers. Definitely one to look forward to!
Keep an eye on stock with updates to inventory tracking
Enhanced inventory management will now allow you to get an accurate, real-time update on your inventory including on-hand and unavailable quantities. This update aims to reduce merchant pain-points when it comes to inventory, minimising lost sales, misplaced stock and over-ordering!
From shipping insurance to expansions to new territories, it is clear that this Editions update is giving some fantastic improvements to Shopify's shipping and fulfilment. Explore more over on their page.
---
7 Run your business
This Winter '23 Editions update has given so much to merchants when it comes to improving their website for customers. But that isn't where it stops - Shopify's super easy-to-use interface is great for businesses looking to manage their site and their teams from one location.
Manage your teams with updates to permissions
Introducing 10 new granular permissions allowing businesses to better manage who has access to certain products, groupings and more. Businesses can now choose to give staff members limited "view-only" access to certain areas of their website helping them to better delegate to teams. In addition to these new permissions, team leaders can now duplicate existing roles and assign them elsewhere throughout the organisation.
Learn more about user-habits with improved reporting
Improvements to reporting mean that you can now get better insights into your customer's behaviour. The new cohort analysis helps merchants to identify key drivers for improving customer retention. You can also use comparisons to directly compare and contrast YoY performance.
Shopify has a range of new features which enable and assist merchants in the smooth running of their business. From Shopify Tax which allows you to manage discrepancies in the state-by-state tax brackets, and Shopify Alerts which stops you from missing any critical business alerts, this winter version of editions has got your business at the heart.
---
8 Build with us
With a focus on speed and performance, updates to the Shopify development takes customising your Shopify store to the next level.
Hydrogen 2: Built with Remix
The new updates to Hydrogen are all about increasing speed and performance. Featuring a new storefront API client and Remix optimised components to make the most out of design patterns like loaders and actions. Find out more over on the Shopify website.
Get early access to "Shop Minis" a new way to shop on mobile
Build directly into the Shop App with new Shop Minis. You can reach new customers with custom mobile content seamlessly integrated with React Native SDK. You can get started using fantastic pre-built components such as search, and cart to create and customise a new mobile-first shopping experience. Sign up for early access.
---
9 Choose your components
Another huge update which we have been given is another look at Shopify's new "Commerce Components." The ecommerce giant has described Commerce Components as 'the modern composable stack for enterprise retail.' And as such a huge update with lots to unpick we've created a stand alone blog post just dedicated to this - head over to our blog "Commerce Components on Shopify" to read or listen to our CMO give a full insight into this new release.
With an amazing range of updates, new releases and tonnes of information, this Editions update gives a clear insight into how Shopify are constantly making adjustments to a growing ecommerce landscape.
---
Looking to migrate to Shopify? Get in touch with our team!