Shopify is always evolving to make life easier for businesses on the platform and customers shopping on the more than 4 million websites using it.
In this article, we take a look at some of the changes, updates, fixes and features released throughout April 2023, and talk through how they benefit merchants and customers.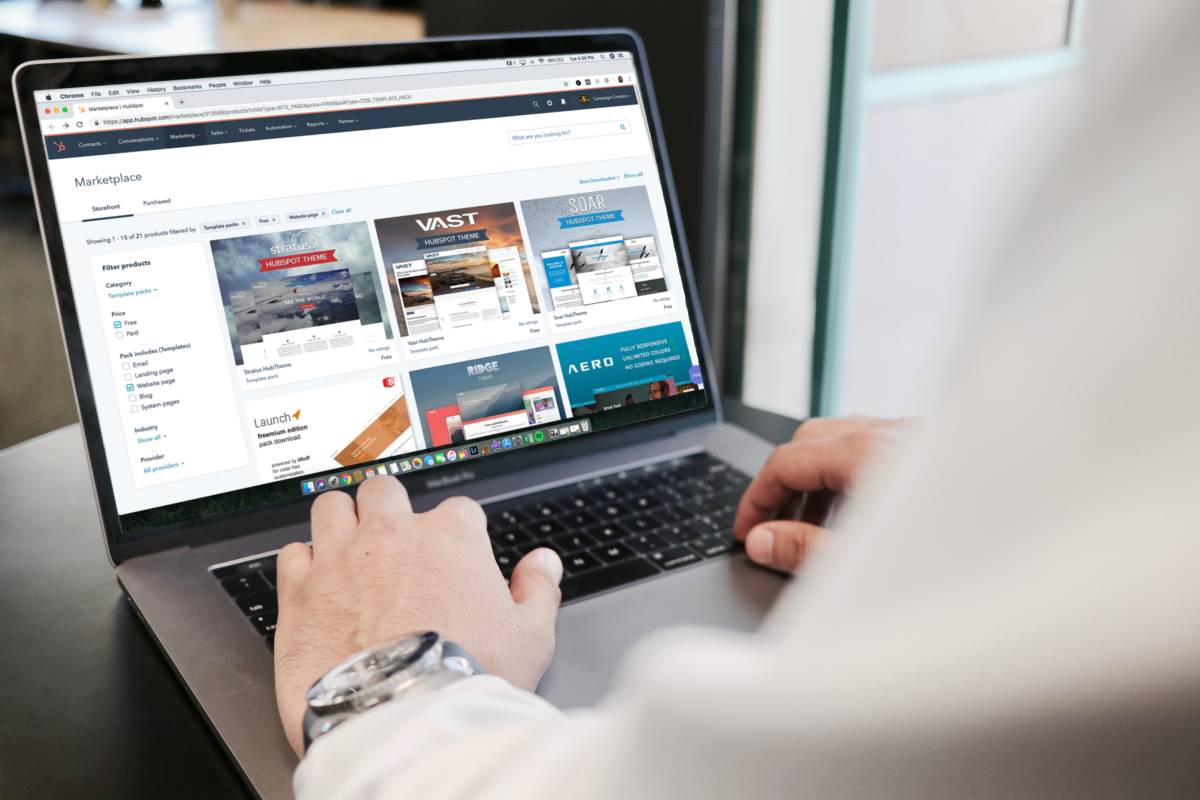 April 4th
Good news for merchants in Australia with IRL stores, as Shopify Payments is changed to accept all eftpos payments, meaning more payment options for customers. Shopify Payments now accepts any eftpos cards (including eftpos debit or eftpos co-branded Visa or Mastercard) as well as any other credit, debit, or mobile wallet such as Visa, Mastercard, American Express, JCB, Apple Pay, and Google Pay. This change coincides with an update to in-person payment rates.
April 6th
Shopify Collabs integrates with Flow - this means that repetitive tasks in Collabs can be automated with pre-created workflow templates or custom flows. Templates include: 'follow up on a gift' and 'automatically approve an applicant'. (NB remember that Shopify Flow is only available to businesses using Plus, Advanced or Shopify plans.)
B2B features are released as part of the 'Catalogs' feature: this enables you to customise the experience for business customers. For example, price lists, quantity rules (set min, max and increment quantity rules for products) and customer-specific product publishing (personalise what each customer sees in the inventory).
You can now sign in with Shop if you have Shop Pay enabled. Why is this an improvement? It's quicker to sign in with an SMS authentication. Customers arriving at checkout will also have info pre-filled so they can buy with one tap.
April 7th
Merchants using Markets Pro can now display and charge calculated shipping rates on international orders, based on the item being purchased and the package size. (NB this is only applicable when merchants use the carriers supported by Markets Pro, i.e. DHL Express).
April 11th
Sticking with Markets Pro, it is now available to merchants who have products fulfilled from app locations or custom fulfillment providers. This update is most likely to benefit those using dropshipping or 'print-on-demand' apps.
April 13th
More quality of life improvements to those in the B2B sector as merchants can now enter a purchase order number in the B2B checkout, so orders are easier to track and financial reporting is made more accurate.
When activating Markets Pro, an automatic update means that merchants will be enabled to sell in over 150 countries. Get selling!
April 14th
Some visual enhancements today as the default checkout receives a fresh lick of paint. Changes include updating text and button colours for a stronger contrast, and updates to heading fonts and spaces for a less cluttered look. (These changes only apply to default checkouts, so if you have customised yours, this does not apply.)
Improvements to selling internationally as you can now calculate duties and import taxes in draft orders.
April 17th
Good news for Shopify merchants struggling to keep their paperwork in order. A new csv report incorporates tax and sales data in any chosen date range which will be helpful in keeping track of tax analysis and filing. This is only applicable in the US at the moment.
April 18th
For anyone worried about data compliance, this update to the Shopify Privacy and Compliance App should be welcome news. It has a customisable pop up for visitors to make the choice about how you use their data and includes an updated cookie banner which is worde din a way to build trust.
April 20th
So you thought you were going to read one thing this week that didn't mention AI. Wrong! 'Shopify Magic' allows you to write product descriptions in seconds by whacking a few product keywords in to auto generate descriptions. You can add instructions to help get the right tone too.
April 24th
Shopify adds more levels of staff permissions. The new 'edit code' permission does what you might expect and under 'manage settings' you can now select permissions for 'taxes and duties' and 'policies'.
April 25th
If shoppers are buying online but physically going to a store to pick up their item, checkout improvements will now allow the closest pickup locations to be displayed, based on the shopper's IP address.
A substantial upgrade to the product page for merchants was also rolled out today. Rich text product descriptions is now enabled, a fixed 'add to cart' button reduces unnecessary scrolling when searching for item details, and touch-based viewing gestures scale product images for better viewing.
A technical update to URL redirects means that instead of having to create an individual redirect for every language or market subfolder, all redirects are automatically applied, making the process much quicker. (It is still possible to do it manually if you want different redirects for different markets/languages.)
April 26th
The checkout has been improved. Previously if there were 2 items in the cart and 1 could not be shipped to the customer's location, the checkout was stopped with a message saying 'cannot be shipped'. Now, Shopify will identify the item that cannot be shipped, allow the customer to remove that item and proceed with the item that can be shipped to them.
April 27th
you can now pay Shopify Collabs creators automatically through your Shopify bill, reducing admin and saving time for a reliable and consistent payment processing system for their commissions.
Also, another update to Collabs has made it much easier to get started, with a new onboarding flow, dashboard, and Collabs Network feature which lets merchants share their products and brand profile with creators by sharing an instant commission link.
Today, Klarna became available to Shopify Markets Pro merchants in Canada.
'Benchmarks' is a new feature that allows merchants to compare their stores with others in a similar industry. You can see useful data like conversion rates, average order values, shipping times and customer analysis.
---
That's it for April. Keep an eye out for our next update when we'll look at May's improvements. In the meantime, if you need any support with your Shopify business, from design, development, custom apps, marketing or strategy, drop us a line.