The Brief
For a brand of this calibre, where high impact visuals are key, this design-led project needed all teams to work closely at every stage.
The initial challenge was to create two websites from one, separating MACHINE-A (fashion) from its SHOWstudio (art, books and merchandise) counterpart.
In addition, the sites needed to be migrated to Shopify, integrating existing third party applications and systems, as well as making the sites work with multiple currencies.
phone image grid
Our Approach
Design was clearly at the heart of this project, with SHOWstudio focusing heavily on the visual impact of its products and artists. SHOWstudio's Instagram feed, along with Instagram Shopping, was built into the site to ensure that the artists and their products benefited from this most relevant of social media platforms.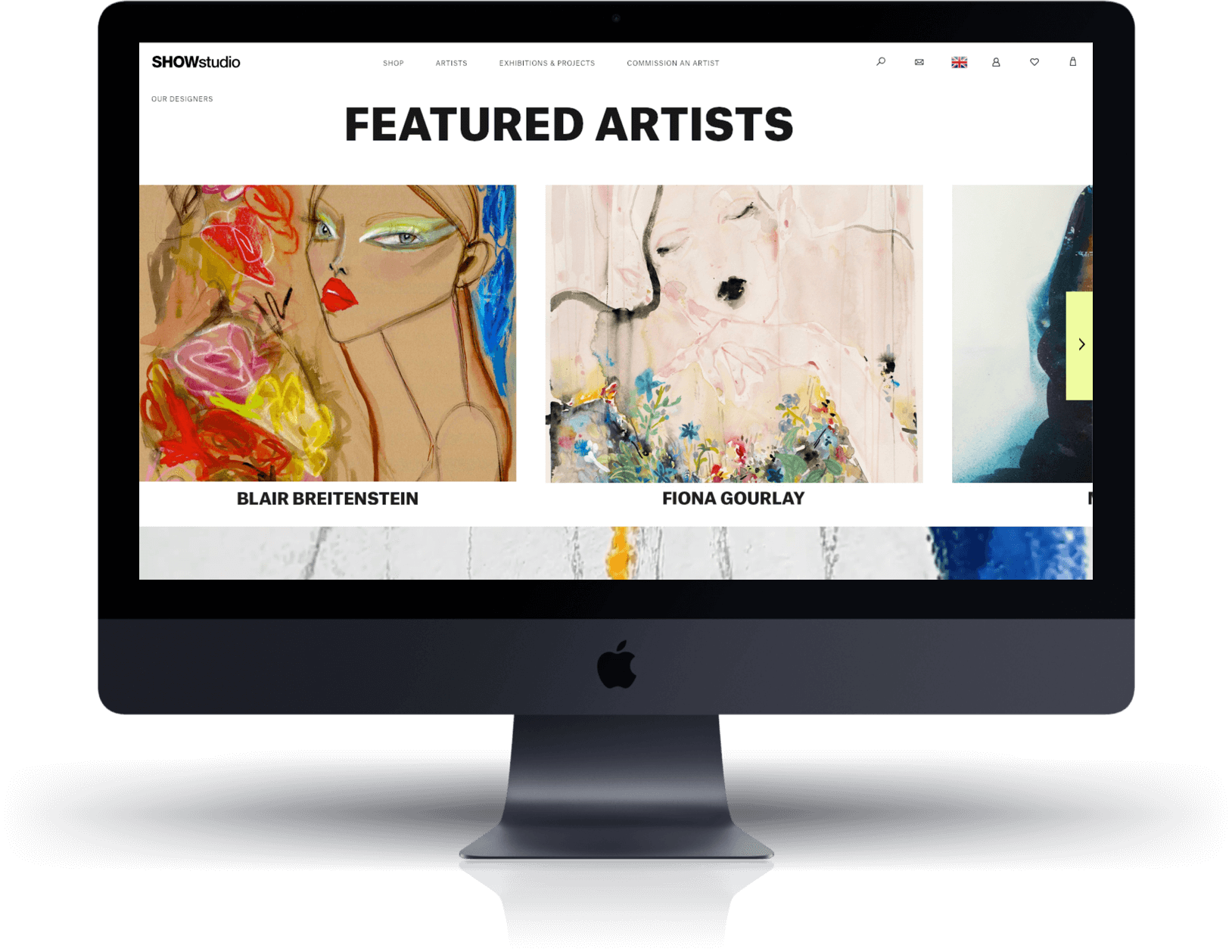 Results
We're really proud of the work we did for SHOWstudio. We worked closely with the client to create a site that captures the essence of its modern design ethos, and have implemented functionality within the site that suits the needs of its customers and its artists.
What we did